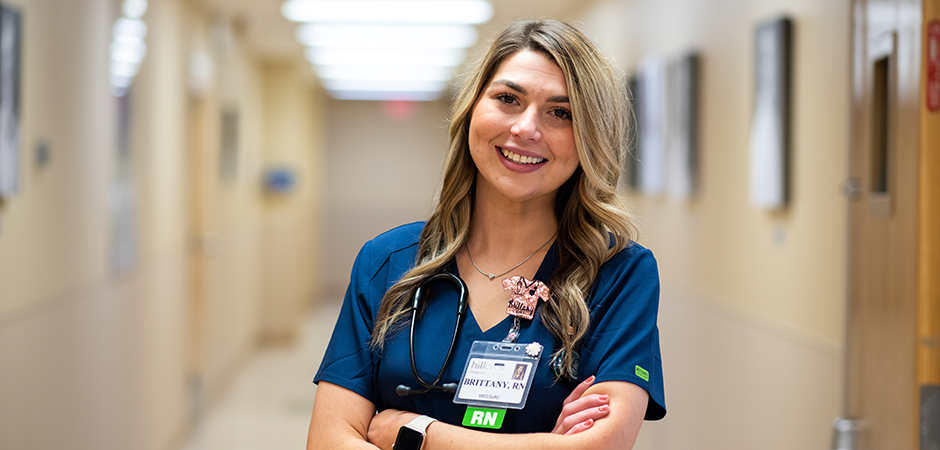 Hillcrest Student Nursing Opportunities
Join a Legacy of Nursing Excellence
Transition into your nursing career with confidence! Hillcrest offers opportunities for senior-level RN students to be paid to learn. Our programs are designed to allow you to work with experienced nurses while you complete your degree and help you successfully transition you from entry-level nurses to competent professionals
New Grad Residency
Build a foundation for your nursing career and learn alongside experienced and compassionate nurses as you transition into your first professional nursing role. From the day you join our Hillcrest team, you will receive exceptional training and a network of support who is invested in your success and development.
Hillcrest RN Residency Program is hiring RNs at many of our Hillcrest hospitals:
Hillcrest South (an accredited residency program)
Hillcrest Medical Center
Hillcrest Hospital Claremore
Hillcrest Hospital Henryetta
Hillcrest Hospital Cushing
Learn & Apply to Our Nurse Residency Program
Hillcrest Hospital South Nurse Residency Program
Hillcrest Medical Center Nurse Residency Program
Hillcrest Hospital Cushing Nurse Residency Program
Hillcrest Hospital Claremore Nurse Residency Program
$11,000 sign-on bonus for a limited time for most full time RN positions
Nurse Externship
Hillcrest is excited to offer this steppingstone at Hillcrest Hospital South, Hillcrest Medical Center and Hillcrest Hospital Cushing as you begin your career!
The externship program is designed to assist students entering their final two semesters of nursing school with the transition from student to professional nurse. You will gain valuable clinical experience by working side-by-side with RNs and other licensed professionals while getting acquainted with the clinical setting.
Hillcrest offers an eight-week program in the summer and a 12-week program in the spring and fall allowing students to work 12 hours per week in the spring and fall and 24 hours per week in the summer. The externship allows you to explore different types of nursing from acute inpatient to critical care. For more information, email nurse.extern@hillcrest.com.
Applications available during these times:
Spring Externship: November 1 – 30
Summer Externship: March 1 – 31
Fall Externship: July 1 – 31
Learn & Apply to Our Nurse Extern Programs
Hillcrest Hospital Cushing Nurse Externship
Hillcrest Medical Center Nurse Externship