The data below includes the total number of COVID-19 patients admitted to a Hillcrest hospital, including Hillcrest Medical Center, Hillcrest Hospital South, Hillcrest Hospital Claremore, Hillcrest Hospital Pryor, Hillcrest Hospital Henryetta, Hillcrest Hospital Cushing and Bailey Medical Center.
Data updated weekly. Last updated Nov. 22, 2021.
Number hospitalized
46
% Unvaccinated
78%
Hillcrest Daily COVID Report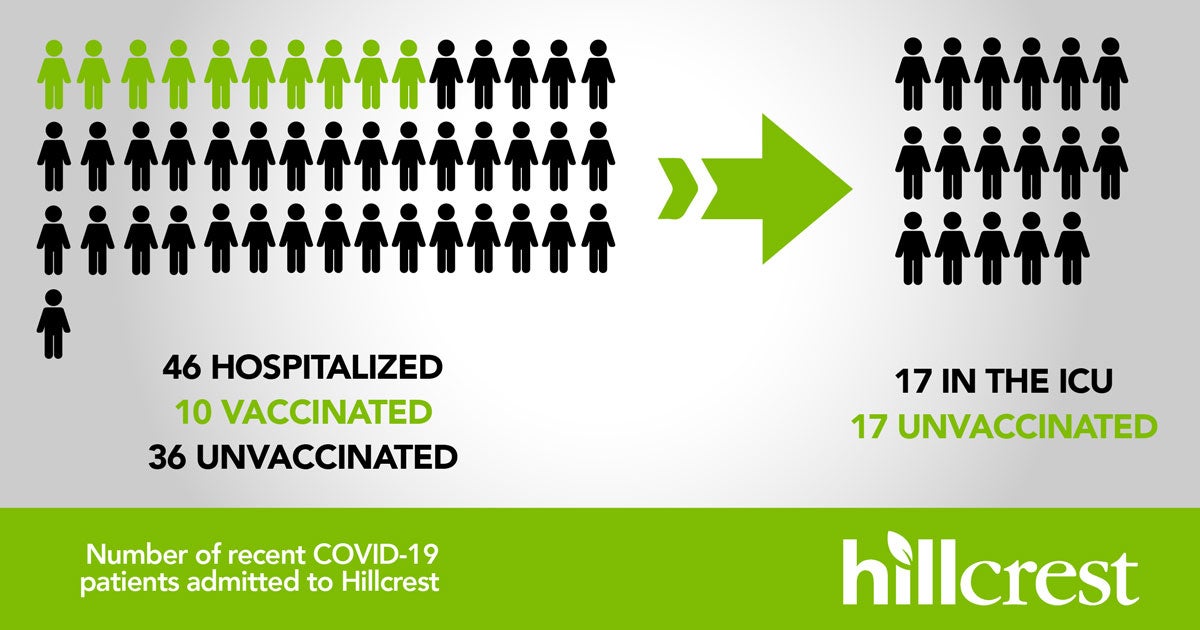 Hillcrest COVID-19 Cases Timeline

COVID-19 cases continue to rise locally and nationwide and the best way to protect yourself and your loved ones is to get vaccinated.
Schedule Your COVID-19 Vaccine
Schedule your COVID-19 test
Call 918-574-0920 for COVID-19 testing information.